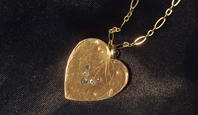 Wise Ways to heal and enhance your relationship with your self and with others
Bonding on different levels with others at home or at work starts with respecting yourself. Self-esteem enables us to be a whole person, rather than half of someone else.
Counselling can be for individuals or couples.
Learn the skills to:
Choose the right partner
Keep romance alive in your relationship
Be assertive and say how you feel with confidence
Transform conflict into harmony – stop fighting and start talking
Captivate and convince your audience during presentations and public speaking
Overcome shyness; develop confident conversation and networking skills
Use diplomacy and Emotional Intelligence to deepen your connection with others
Make an enquiry now… or call us on +61 3 9690 8159
What we do
> What we do > About > Courses > Media > Resources > Blog > Shop > Site Map > Contact Us
Make an enquiry now…